Het thuiszitten in deze tijd kan worden opgevrolijkt met leuke foto's! Stuur mij een foto die je zelf gemaakt hebt van bijvoorbeeld jouw kids, huisdieren, jezelf of een foto van de vakantie in 2016. Ik zal ervoor zorgen dat jouw foto er leuk en mooi uit komt te zien!
Wensen kunnen natuurlijk doorgegeven worden! Mocht de foto nog gemaakt moeten worden, kun je het beste mij van te voren een bericht sturen. Ik zal dan wat tips geven hoe je het beste de foto kunt maken. Dit omdat de lichtinval en perspectief heel belangrijk zijn en samen kunnen we tot een leuk en perfect resultaat komen!
Dit alles voor maar €7,50 inclusief BTW!
English info continues underneath the picture.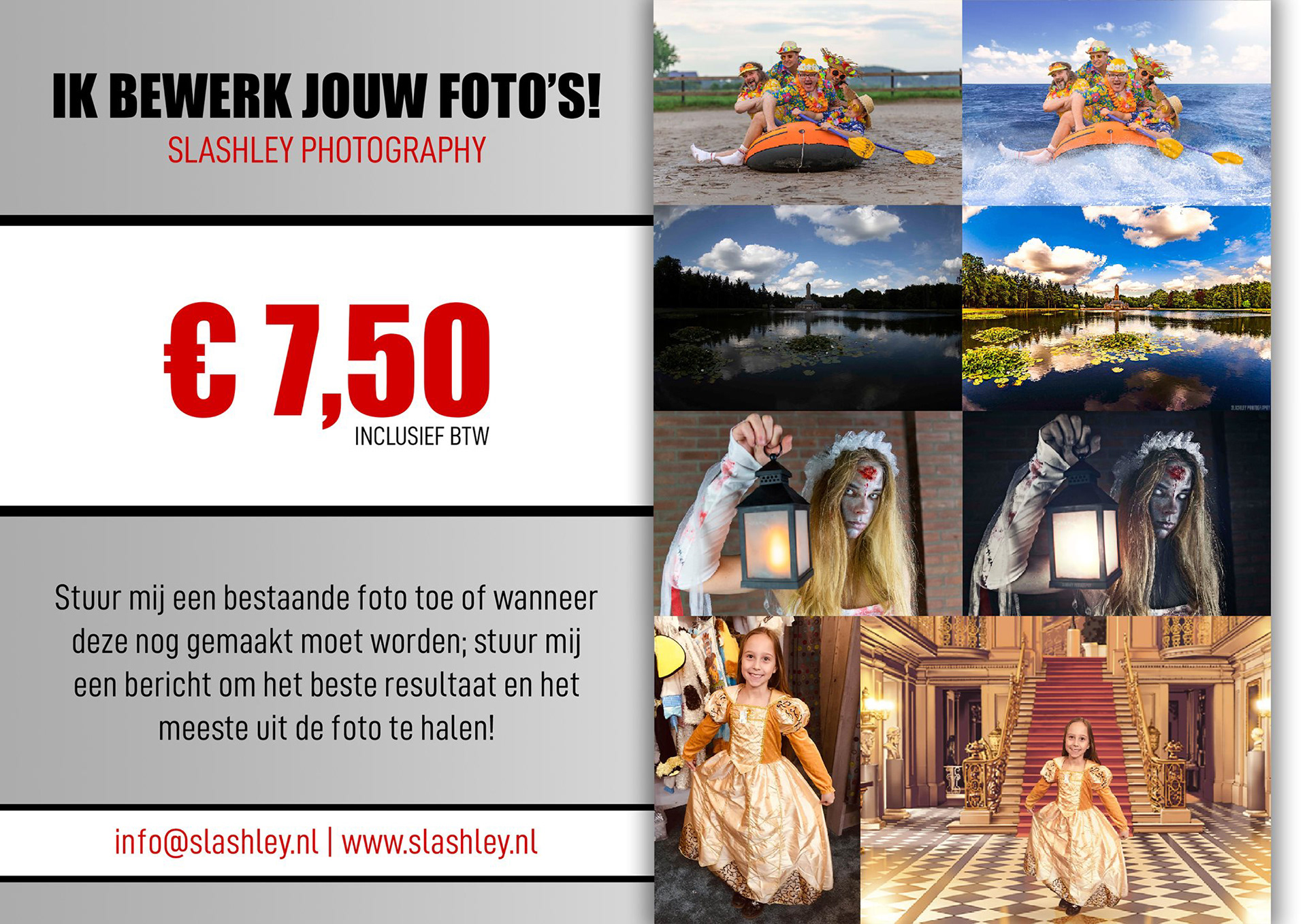 Sitting at home during this time can easily be cheered up with fun photos! Send me a photo that you have taken, for example of your kids, pets, yourself or a photo from a holiday in 2016. I will make sure that your photo will look nice and beautiful!
You can of course let me know what you want to have made! If the photo still needs to be taken, it is best to send me a message in advance. I will then give some tips on how best to take the picture. This is because the light and perspective are very important and together we can achieve a nice and perfect result!
And this all for just €7,50 including VAT!